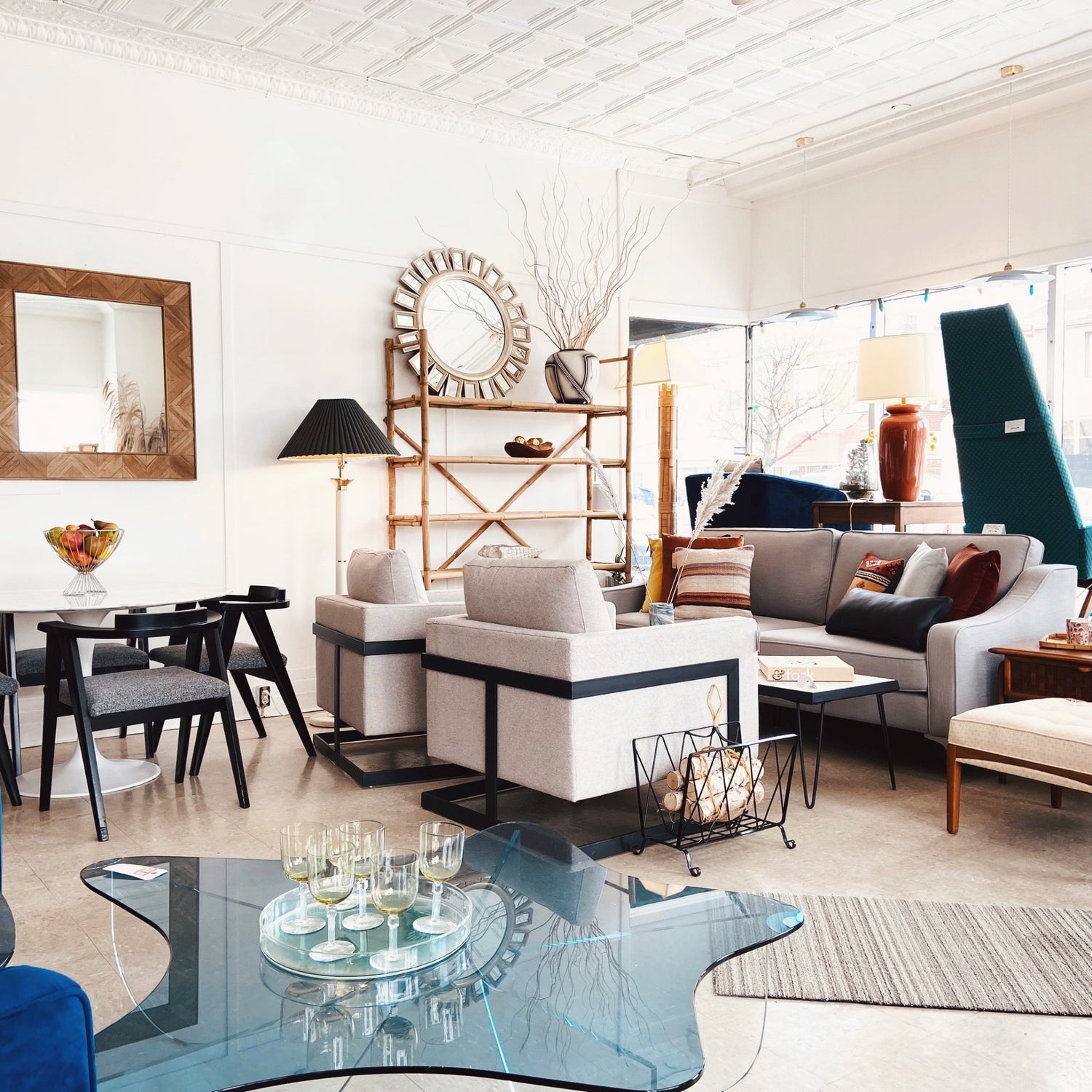 SELL TO US
We buy vintage and mid-century items that are in good, clean, repairable condition.
FURNITURE ERA

We look for furniture and home decor from the 50s, 60s and 70s, along with select pieces of modernism, pop culture and fashion from the 80s and 90s. We do not typically purchase older, traditional or "antique" items. Think retro, Danish modern, and contemporary!

We also accept donations and can provide a receipt for tax deduction purposes.

PAYMENTS AND PRICING

We buy your pieces outright, not on a consignment basis. This way you don't have to wait for the item to sell or worry about picking it back up if it doesn't. Please note that because we purchase for restoration and re-sale, we are not able to pay retail value for your pieces.

Please do not bring items directly to the store without prior consent.
*Please note: we do not give valuations on items and ask that you have a price range in mind for the items you would like to sell