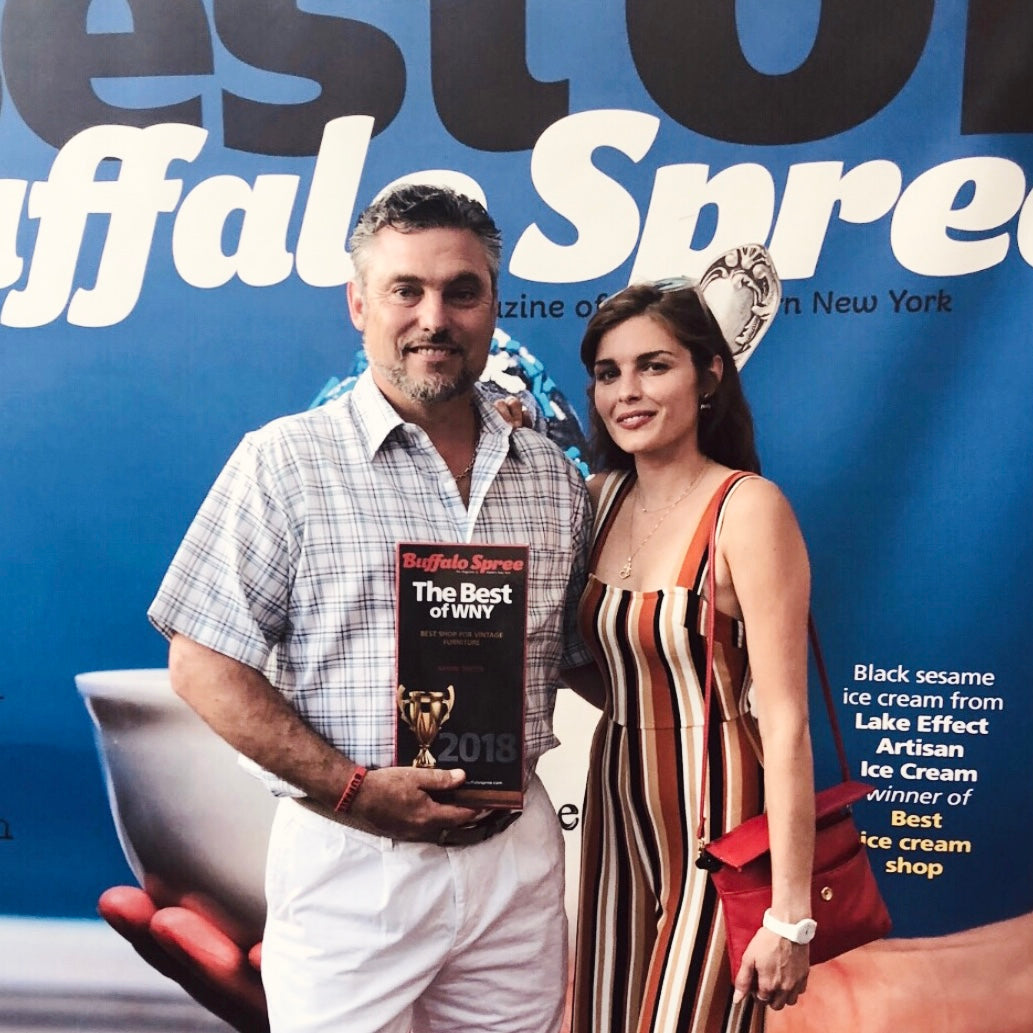 ABOUT
Mimo Decor is a furniture and interior design venture established in 2017 by father-daughter partners Joe and Jessica Buscaglia.

Jessica Buscaglia

Jessica manages the collection at MiMO DECOR and oversees all retail, online and logistical operations, as well as design services. She has a degree in Art History and gained experience in retail and corporate sales before founding MiMO with her father, Joe. With years of business experience and a curatorial background, she then developed a greater interest in interior design - what was once a hobby has now become an art form. As the collection and recognition of MiMO DECOR has grown, so has Jessica's intuition for reinventing the spaces she is presented with.

Joe Buscaglia

A lifetime of custom renovation and craftsmanship has allowed Joe to parlay his skills and become an expert reviver of American and Scandinavian furniture. His respect for the artful construction of each piece that he helps to source and refinish is seem in the lightest touch up to the fully custom restoration jobs he completes. As Joe has mastered his furniture craft in recent years, he's given life to a limited, one-of-a-kind, handmade collection of custom furniture that can be found in MiMO's showroom - if you're able to catch them before they're picked up by the admirers of his fine work.
We're so proud to serve our hometown by providing the Buffalo area with classically modern, high quality furniture and home decor. As a motivated small business, we strive to be as full service as possible from delivery and installation to in-house design consultations, staging and rentals.

Bringing your vision to life isn't always easy. That's why we're passionate about helping you source the perfect pieces for your project or living space. Please come visit us at our Lafayette showroom as our inventory changes daily and only a fraction of our full collection is shown online.

Thank you for your support that has empowered us to bring our dream of MiMO to life!